The first known presumptive cases of coronavirus in the federal correctional system emerged Wednesday as the number of infected inmates and staffers at local facilities across the country continued to climb, heightening concerns about the spread of the pandemic within the tight quarters housing the nation's inmates.
Between Tuesday and Wednesday, a staffer at a medium security federal prison in Berlin, New Hampshire, and an employee at a Bureau of Prisons administrative facility in Grand Prairie, Texas, were presumed to have the illness, said Sue Allison, an agency spokeswoman.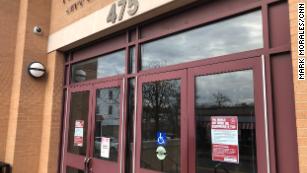 In hardest-hit states, coronavirus is grinding justice to a haltLocal authorities said Wednesday that corrections officers in New York and Georgia had caught the virus, as well as an inmate at New York City's Rikers Island, marking the first case at the notorious jail. In Arizona, the state's Department of Corrections said Wednesday that it would give inmates free hand soap after an advocacy group exposed a lack of cleaning supplies at local prisons and appealed to a federal judge to intervene.The developments come as some prison staffers have voiced worries about an unprepared system, with officials citing short staffing and a lack of proper protective equipment. Criminal justice advocates have also called for the release of certain nonviolent offenders, including those who may be at greater risk from the virus, while high-profile inmates including Michael Cohen and Michael Avenatti have asked to be released.In Italy, where the virus has taken an especially devastating toll, nearly a dozen inmates died in prison riots spurred across the country by the pandemic, the Italian Justice Ministry said Tuesday. Dozens more escaped.The federal Bureau of Prisons on Friday moved to an advanced defensive posture, temporarily blocking social visitors as well as lawyers in most circumstances from visiting inmates at the system's 122 facilities across the country. Local facilities, where most of the nation's prison population is housed, have also taken steps to lock down buildings and narrow the possibility of the virus making it inside.On Wednesday, the Bureau of Prisons notified local health officials about the two cases and began an internal risk assessment to determine who might have been exposed to the infected workers, according to Allison.